CLÉ DE PEAU BEAUTÉ
EMPOWERS GIRLS
THROUGH EDUCATION.

EDUCATION IS THE KEY TO UNLOCKING GIRLS' POTENTIAL,
OPENING THE DOOR TO A BETTER FUTURE
Clé de Peau Beauté has renewed its partnership with UNICEF in 2023, continuing the shared mission to address gender inequality in science, technology, engineering, and mathematics (STEM) with education, employment, and empowerment.
The renewed partnership between Clé de Peau Beauté and UNICEF aims to reach 5.7 million more girls around the world over the next three years, providing the tools and resources they need to develop their skills and fulfil their potential. This represents nearly half of UNICEF's overall aim to help unlock the potential of 11.5 million girls through Skills4Girls programs in more than 30 countries globally by 2025.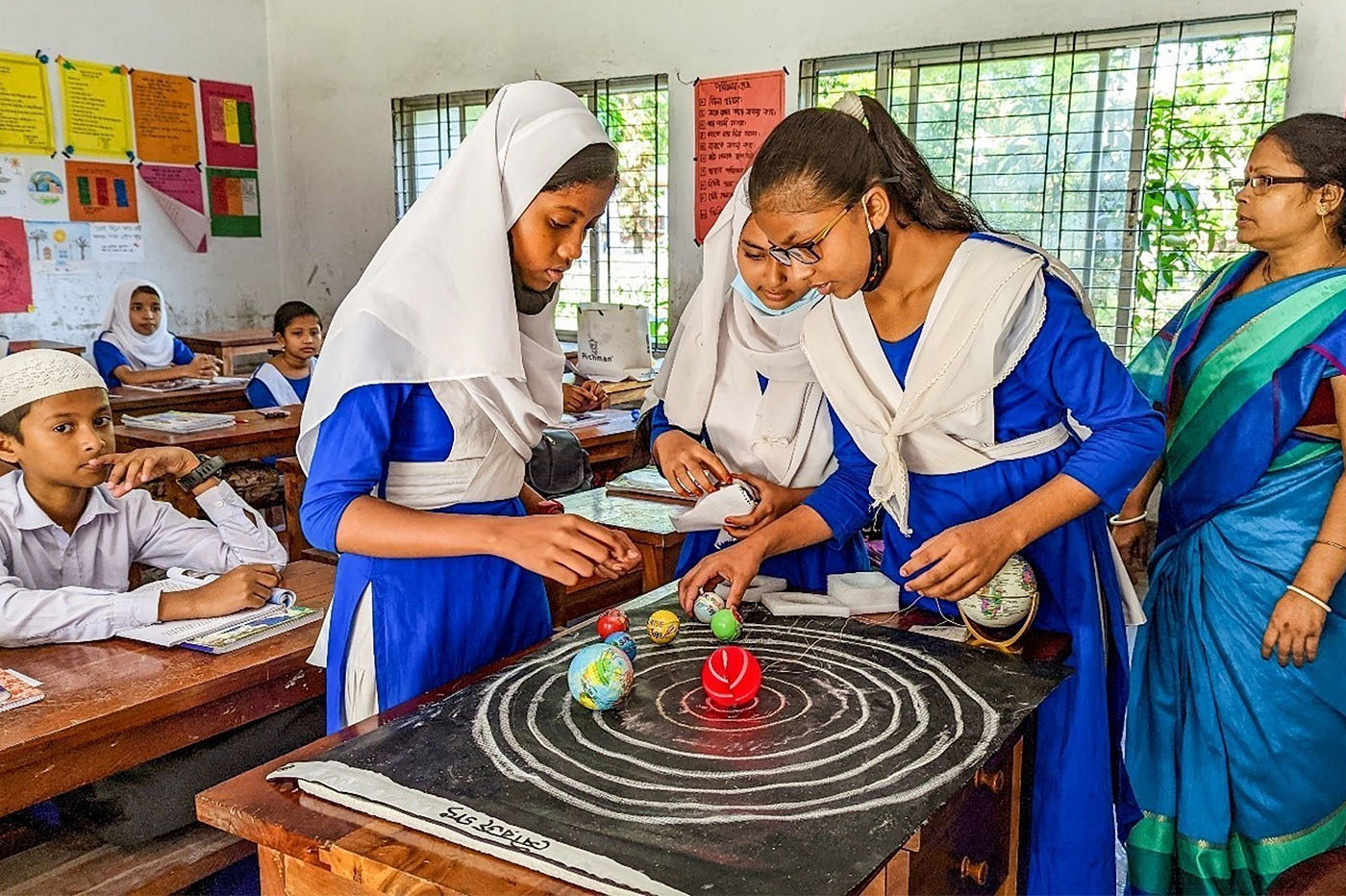 Beginning in 2019, Clé de Peau Beauté partnered with UNICEF to promote Quality Education and Gender Equality under UNICEF's #4 and #5 Sustainable Development Goals.
Between 2019 and 2022, Clé de Peau Beauté's support for UNICEF's programs has benefited more than 3.5 million girls around the world. To fund their combined efforts, Clé de Peau Beauté has pledged US$8.7 million to support UNICEF's Gender Equality Program, the world's largest private sector contribution to this area.
This funding will support initiatives to create more equitable access to STEM opportunities and improve representation and leadership of women within the STEM disciplines around the world.
"At Clé de Peau Beauté, we believe that the key to a better world lies in unlocking the potential of girls through Education. This belief serves as the foundation of our long-term philanthropic commitment, as well as the reason why we are extending our partnership with UNICEF. By continuing this crucial work for the next three years, we aim to continue driving positive change by empowering girls all over the world. Each of us has a role to play in realizing this shared vision, and by working together, we can create a better future."
Ms. Mizuki Hashimoto,
Chief Brand Officer of Clé de Peau Beauté
Through the partnership extension, Clé de Peau Beauté will continue to
support UNICEF's Programs and the Gender Thematic Fund,
working to promote gender equality in STEM for girls all over the world.
© UNICEF/UN0464804/Himu
© UNICEF/UN0259171/Viet Hung
2022 HIGHLIGHTS
ARCHIVES
JOIN US IN
UNLOCKING THE
POWER OF GIRLS

ABOUT UNICEF
UNICEF works in some of the world's
toughest places, to reach the world's most
disadvantaged children.
Across more than 190 countries and
territories,
we work for every child,
everywhere, to build a better world
for everyone.
For more information about UNICEF
and its work for children visit
www.unicef.org.
Learn more about the partnership here.
UNICEF does not endorse any company, brand, product, or service.